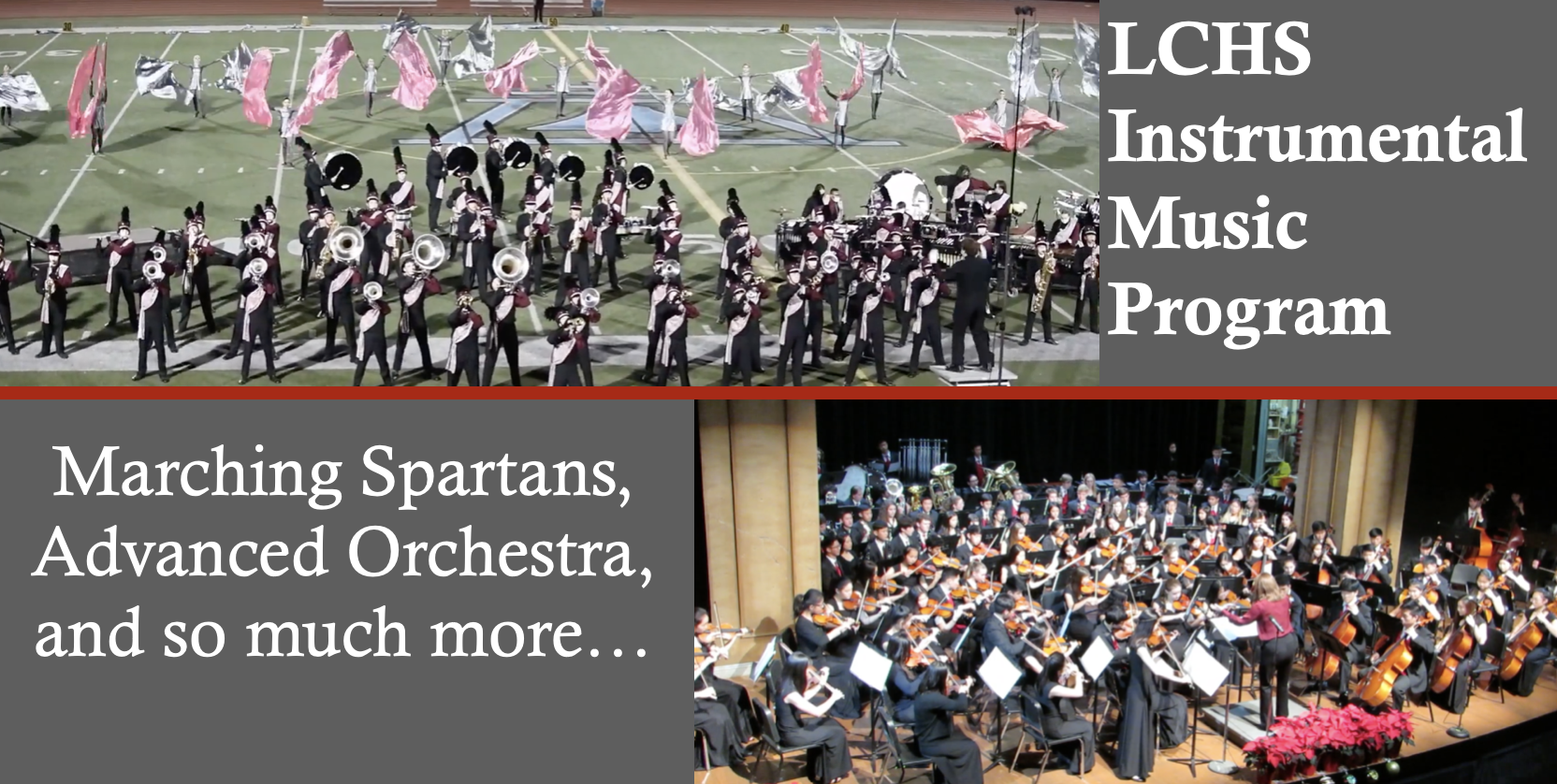 Poinsettia Sale 2022!
Shop online November 1st – 28th 
Plants will be available Friday, December 2nd 3:30-5p
Free pickup or delivered to your doorstep for only $10
Registration Form, Handbook, and Field Trip Form
This is the "forms" section. It's very important that every student/family complete each of these forms to make the year run smoothly.
Registration form — online
Please click on the link and complete the form and submit it. The form includes:
Contact information — so that you can be sure to get all the info you will need throughout the year
Donations — the Instrumental Music Program is almost solely funded by the parents and families of the program. We've outlined on the form the various costs associated with operating this program at its current level. Thank you for your continued financial support! We rely heavily on your generous hearts and keen investment in your student's musical experience. (A financial assistance form, if needed, is available when completing the registration form.)
Handbook
Please click and read through the Handbook for the upcoming school year. The Handbook outlines everything that is expected of your student, the dates for the year and the grading policy. Your student will need to complete the Handbook Agreement Form and return during Band Camp.
Field Trip Form
Please download and complete the Field Trip Form. Each student will need to have a completed, originally signed Field Trip Form on file prior to traveling with the Band/Guard to any event. Please return during Band Camp.
All forms and in-person donations (online donations are encouraged) may be turned in during the first week of Band Camp at the registration table outside the band room doors by the parking lot from 11:30 a.m. until 12 noon on Monday, Tuesday, Wednesday and Thursday (August 1, 2, 3, 4).
Save the Dates . . .
September 30 — Home Football game vs. San Marino, 7 p.m.
October 7 — Away Football game vs. Monrovia, 7 p.m.
October 8 — Competition, Ayala HS — all day
October 14 — Home Football game vs. So. Pas., 7 p.m. (Homecoming)
October 19 — 7-12 Orchestra Fall Concert, 7 p.m., LCHS Auditorium
October 21 — Away Football game vs. Temple City, 7 p.m.
October 22 — Competition, Vista Murrieta HS — all day
October 28 — Home Football game vs. Pasadena Poly, 7 p.m. (Senior Night)
November 5 — Competition, Don Lugo HS — all day
November 12 — Competition, Trabuco Hills HS — all day
November 14 — MPA Meeting — 7pm (Zoom)
November 18 — Championships Rehearsal after school from 3:30 to 5:30 p.m.
November 18 — Friends & Family Show, LCHS Stadium, 6:00 p.m.
November 19 & 20 — WBA Championships, SoCal location tbd, — all day, both days
December 3 — Montrose Christmas Parade (Band & Guard)
December 7 — 7-12 Winter Spectacular, 7:00 p.m., LCHS Auditorium
December 12 — MPA Meeting — 7pm (Zoom)