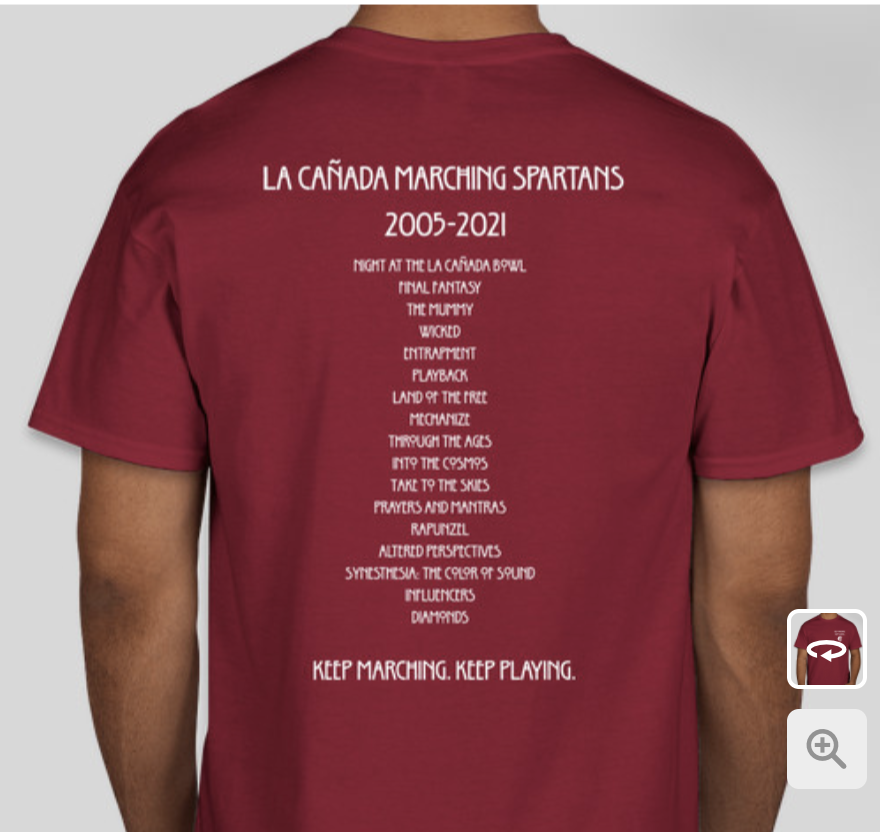 In order to boost spirits, we decided to create a commemorative t-shirt for Marching Band/Color Guard.
The theme is Keep Marching. Keep Playing. Anyone can buy the shirt!
You can have your shirt(s) delivered directly to you.
We hope this brings back memories, looks to the future and lifts your spirits.
Special thanks to Octavia Thuss and Henry for the design!